(Click your browser's BACK button to return to the product listing)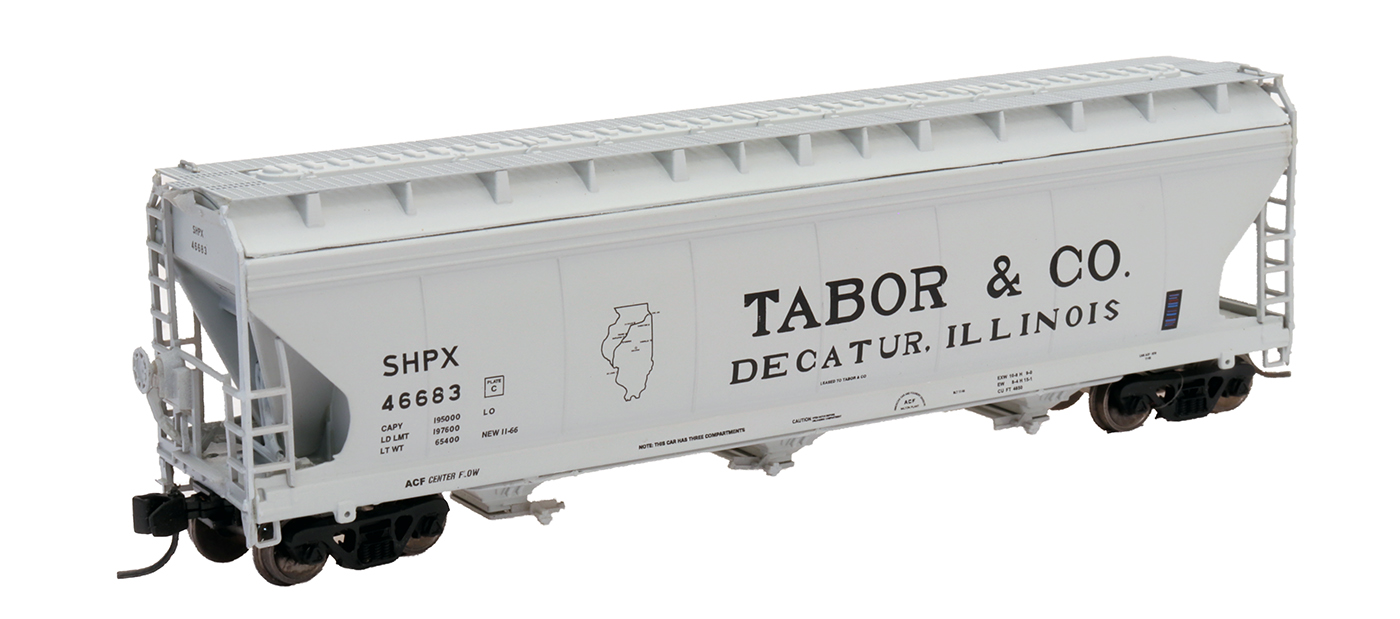 67081
Actual N Scale Production Car Shown


Date: NEW 11-66

Features: Laser sharp painting and printing. Etched metal roofwalk. NMRA correct weight. Body mounted operating knuckle couplers. InterMountain nickel silver plated brass wheelsets with ALL NEW front face appearance.
Stock Number / Car Number
-01 46678
-02 46683
-03 46691
-04 46704
-05 46717
-06 46722