(Click your browser's BACK button to return to the product listing)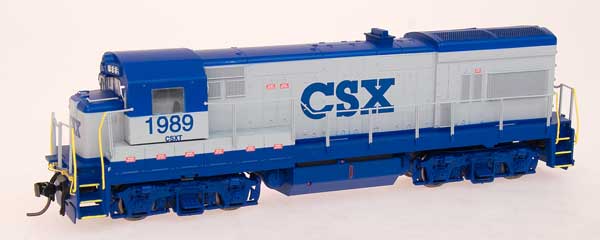 NOTE: The horns and sunshades are not on the models as they are packaged in a small parts bag and have to be installed by the modeler.
49476
These CSX locomotives are decorated in the striking blue and gray. All of the lettering is in blue. The grab irons on the front and rear are in yellow. Each model comes with sharp painting and lettering and fine details including etched metal grilles and radiator sections, metal grab irons and coupler lift bars. The model is equipped with the smooth, powerful InterMountain drive and is DCC ready with the NMRA 8-pin socket.
| | |
| --- | --- |
| Stock Number / Locomotive Number | |
| -01 1928 | -02 1939 |
| -03 1954 | -04 1989 |